There is never a better time for spotting wildlife than in autumn. With the changing of the seasons, many animals become particularly busy preparing for the long, hard days of winter. Take a break from your busy end of year schedule and avoid the summer crowds. Experience all of the beautiful nature reserves and parks that Devon has to offer, and book your stay in Edge House.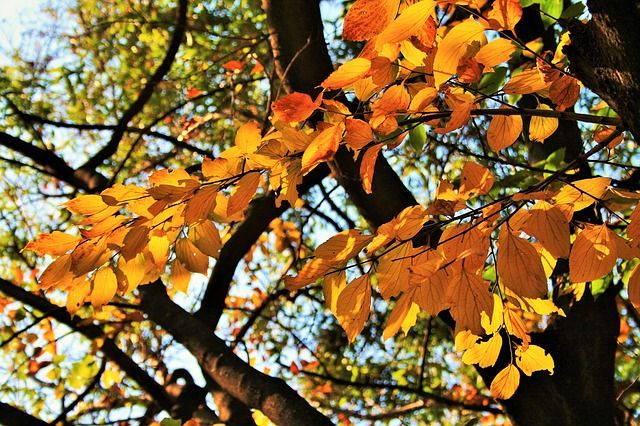 Birds
Coastlines and wetlands are the perfect places to visit during Autumn/Winter to see some of the UK's most breathtaking flocks of birds. Devon welcomes many northern migrant birds and wildfowl to its coastline. Flying geese are amongst the most spotted, with large flocks covering the skies.
Mammals
Squirrels are commonly seen gathering and storing food before winter. They are known for their hibernation patterns, waking up to find the food they have buried. Hedgehogs too store food by eating as much as they can in order to build up their body fat before sleeping through winter. Although they are lesser seen, autumn is a prime time to spot one of these prickly creatures. Deer develop their antlers during autumn time, so don't miss out on seeing red deer, Britain's largest land mammal.
Trees and plants
One of the main things that autumn is associated with is the changing colours of the trees. Step into the woodlands and enjoy the burnt colours of autumn as well as the rustling sounds. As many berries ripen, woodland creatures and birds are enticed. Fungi grow more rapidly during the autumn breezes, as do certain nuts from trees such as conkers.
Wildlife hotspots
Devon is home to many places you can go to see the workings of wildlife, such as:
Dawlish Warren, a mile long sand spit across the River Exe estuary mouth takes on a new purpose at the end of the summer season. When the sea rises, the many birds that are attracted to the area edge closer to the hide, making them easier to spot.
The Undercliffs Nature Reserve between Axemouth and Lyme Regis is one of the most active coastal landslips in Western Europe. When the trees start to lose their foliage the cliffs are even more impressive and visible from the coastal path.
Haldon Forest Park is the place to go in order to experience the autumn colours and scurrying sounds of the season. The Exeter park offers many cycle and walking routes as well as horse-riding and zip wire activities through the forest.
Don't put off your visit to Devon this Autumn/Winter by booking your stay at Edge House. Learn more about what our luxury property has to offer and contact us today to confirm prices and availability. Experience the wildlife of Devon!