The festivities are nearly upon us! If you're planning a visit close to Exeter we'd recommend going to the Exeter Christmas Market. The Cathedral Green, at the heart of the city centre, is currently home to over fifty traders offering items from across the globe. In order to get you feeling Christmassy, here at Edge House we've picked our top four things to find. Get those last minute presents or treats now!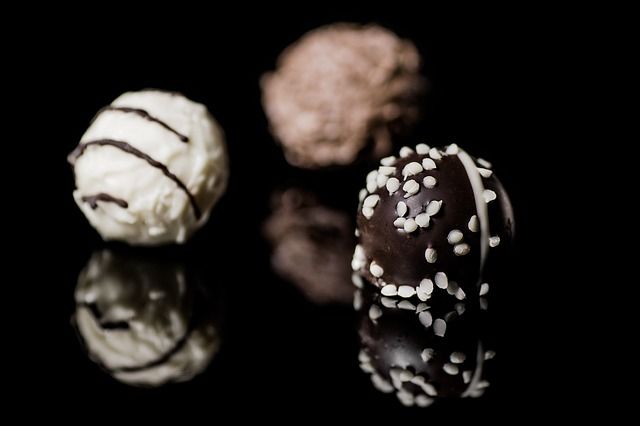 Belgian Chocolates
Long known for their chocolates, Belgium has been making chocolate news since the 17th century. Forming a huge part of the Belgian economy and culture, the meticulous care and attention put into the country's chocolates makes them some of the finest in the world. Pralines are the number one choice of chocolate, being first introduced by Jean Neuhaus II, a Belgian chocolatier, in 1912. Be flown off to the backstreets of Belgium by having a taste of these special chocolates.
Homemade crafts
Nothing says Christmas more than homemade things. Buy a friend one of the many homemade crafts on sale. From unique toys, to homeware items and arty crafts, the receiver will love the personal touch. If you still need to decorate your home ready for Christmas, make sure you have a look at the variety of decorations on offer. From hand-painted baubles to delicate glass pieces, you can have your home looking festive in no time.
Glühwein
A German tradition, where would we be without mulled wine at Christmas? Made with red wine and various mulling spices and raisins, this warming drink will leave you feeling the Christmas spirit. Visitors to the Exeter Christmas Markets can enjoy their mulled wine in a specially designed Exeter Christmas Markets mug. Remember your time in the city with this lovely keepsake.
Baklava
Satisfy your sweet tooth by heading to the market stalls selling baklavas. This Turkish dessert made from a rich, sweet pastry, is the taste of Christmas. The layered filo pastry is normally filled with sweetened chopped nuts, held together with a syrup or honey. Experience the festivities by choosing a cinnamon or walnut flavoured baklava though.
Plan your stay in Exeter by booking our luxury cottage, Edge House. The 5 star self-catering cottage in Branscombe will guarantee your visit is relaxing. Contact us today for more information. Don't forget to have a look at our other blogs too to see what's going on in Devon.