Christmas can be one of the most fun times of the year but also one of the most stressful. Planning a trip away from home over the Christmas break can make your Christmas even more memorable. Whether you are going abroad to an exotic island, buzzing city, or snowy resort, or just going further across the UK, here at Edge House we've come up with a few things to bear in mind.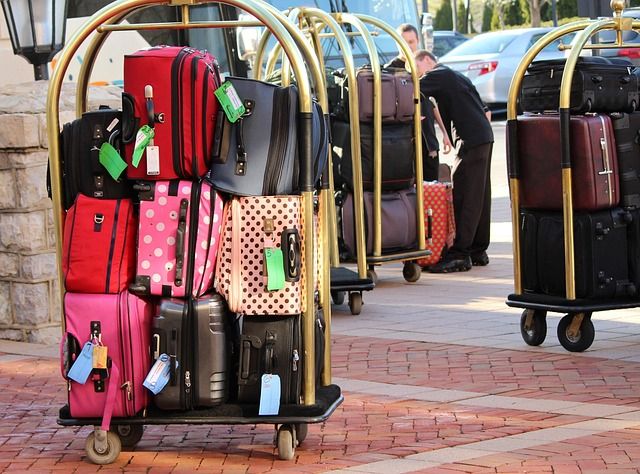 Think of luggage limits
If you're going abroad, it might not be realistic to take all of those presents with you. Many flight companies have strict luggage allowance rules meaning that only certain size and weights of luggage are permitted. Make sure to check with the company first so that you know what you can and can't take. Presents are a big part of Christmas so you would obviously not want to leave them all behind but that new dollshouse for your daughter or buggy for your son aren't going to fit!
For UK holidays, think about how much space you have in your car. Being crammed in for a long journey is not particularly pleasant, especially for the little ones. Avoid any upsets or stress by packing wisely and selectively. Christmas can always be extended when you get back, to carry on the fun!
Wrap before you pack
Arriving to your holiday destination only to scramble around with sellotape and wrapping paper will add unnecessary stress. Wrap up all of the presents before you pack. Just be sure to add labels to them or wrap them in different papers for each person. Giving the wrong present to someone can be embarrassing for you and a little disappointing for them!
Recreate Christmas traditions
Particularly if you're travelling with children it can be nice to recreate all of your normal Christmas traditions, as well as making some new ones! Children find it harder to adapt to new environments so having familiar things around them will set them more at ease. If there is a particular book you always read to your child over the holidays or film you always watch together as a family, don't forget to pack them. You can still enjoy the touches of home whilst you are on holiday somewhere exciting!
Decorate your rooms
Wherever you're staying, Christmas wouldn't be the same without a few decorations. Again pack sensibly though so that fake tree you pull out of the attic every year may have to be left behind…but you could pack a few smaller decorations such as fairylights or tinsel to drape around your room. You may even be able to buy decorations when you get there so that you can really get in the festive spirit!
Holidays abroad are great fun but you can still have a good time staying in the UK. Our luxury Edge House cottage is the perfect retreat for families or couples. Plan your stay today by contacting us. Have a read through the rest of our blog articles to find out what's going on in the Exeter area.